The Berggruen Institute recently hosted a salon with Berggruen Fellow John Markoff and former chairman of the Electronic Frontier Foundation Brad Templeton. The conversation focused on the progress of artificial intelligence in the 21st century and how driverless cars will impact the development of cities and change human lives.
Markoff, a renowned   journalist at the New York Times whom has written broadly on the impact of technology on people, was also a member of the team of reporters who won the 2013 Pulitzer Prize for Explanatory Reporting. He is currently working at the Center for Advanced Behavioral Study (CASBS) at Stanford University during his Berggruen Fellowship year. His work acts as a guide to better understand the interrelated nature of the recent but rapid technological advances over the last several decades including: the first web browsers and computer viruses, artificial intelligence, and malicious hacking. His most recent book Machines of Loving Grace: The Quest for Common Ground Between Humans and Robots examines the potential effect robotics could have on aging populations (Ecco, 2016). His contributions to tech-journalism helped refocus the narrative onto the people using, and being used by, technology. At the salon, Markoff continued his examination into people and technology, remarking that, "The moment you start talking about driverless cars you realize without much effort you are talking about psychology."
While Markoff demystified the science fiction aspects of driverless cars and suggested a more sober approach to the benefits they can provide, Templeton proposed an imagined future of transportation where the "eventual picture of the world is door-to-door transport significantly cheaper than all other forms of transportation plus the ability to eliminate traffic."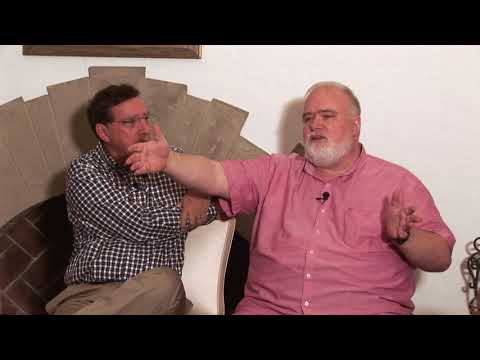 When the conversation opened to audience questions, an ethical dilemma was proposed about how engineers will program driverless cars and their ability to make life and death decisions. Templeton responded that "the idea of machines deciding who lives and who dies was never even left up to humans, it was a decision for the gods." Both Markoff and Templeton agreed that—although traffic may not improve initially—the quality of life and safety of transportation could unequivocally change for the better with the development of true artificial intelligence.
These ethical considerations also opened up metaphysical questions of what the meaning of "location" will be in a world where transit is minimal, effortless, and cheap. This dialogue also included a debate about how governments and financial institutions might better prepare for these seemingly inevitable technological innovations. Templeton, suggesting what lines these technologies might develop on said that the world would be one of "stupid roads and smart cars."
Despite the exciting promise of artificial intelligence, both Markoff and Templeton warned that the promise of true A.I. has failed to deliver in the past remarking that "it's one of those technologies that is always ten years away."
The event, part of a series presented by the Berggruen Institute to promote dialogue among experts on artificial intelligence and driverless cars, was attended by other intellectuals and notable city officials including Antonio Damasio (Berggruen Prize Jury member and Chair of Neuroscience at USC), Hanna Damasio (Chair of Neuroscience at USC), Vince Bertoni (LA City Planning Director), Kulapat Yantrasast (Creative Director of wHY), Misa Lund (Managing Principal of wHY), Pradeep Khosla (Chancellor of UCSD), and Rebecca Rickman (Producer at Ideamachine).